A website is not just the theme and media that is visible to visitors but also the functionality toward you as the website owner.
Have you have built a website for your online business or did you have a professional do it for you? Does it cater to your needs fully or did you note some functionality is lacking?
We would like to focus on a few elements all websites need to succeed, no matter what type of website. Once you know what these features are, you'll be able to make your job easier.
Automated backup plugin
I am sure you are aware of what is the value of having a fresh website backup, given that you have invested time and effort (or money) to build your website.
A simple WordPress update that is not compatible with your website theme or similar error can make your website inaccessible, hurting your online business. Lucky for you, automatic backup is available even with free WordPress plugins.
For example, Updraft is one such plugin with an automatic backup schedule and premium version which provides additional functionality. We would like to add that the best time for an automatic backup schedule is within the low traffic hours.
Search Engine Optimization
Many modern themes claim they are SEO oriented, though this does not mean you should take this aspect of your website lightly. How successful a site becomes reflects on your business growth, so work on promoting its visibility.
One of our favorites is Yoast SEO because it provides notifications and recommendations directly in the WordPress editor. This way you will get direct guidelines on every article and improve your SEO.
Website Security
Monitoring and prevention is the best kind of website protection. Tools that automatically monitor sites for malware can help spot attacks quickly, enabling your clients to avoid time-consuming and costly cleanups.
Our recommendation would be the Sucuri Security Scanner because it supports remote malware scanning, and it also includes blacklist monitoring and activity auditing. It is a plugin that comes both as a free or a premium version for added functionality.
Best of all, free security option includes everything most sites need to stay safe from threats.
Themes and plugins management
Not all is said and done after you install all the necessary themes and plugins, they too have to be managed and relatively often updated.
Especially if your business owns multiple websites then this task deserves a management plugin, such as ManageWP which includes handling remote updates for multiple websites.
Note that you should look for a plugin that will check plugin update compatibility and avoid issues with conflicting updates.
Tracking website analytics
Business owners need analytics to make informed decisions for their marketing or product strategies. Consider including analytics tracking functionality on your sites to help you monitor this information.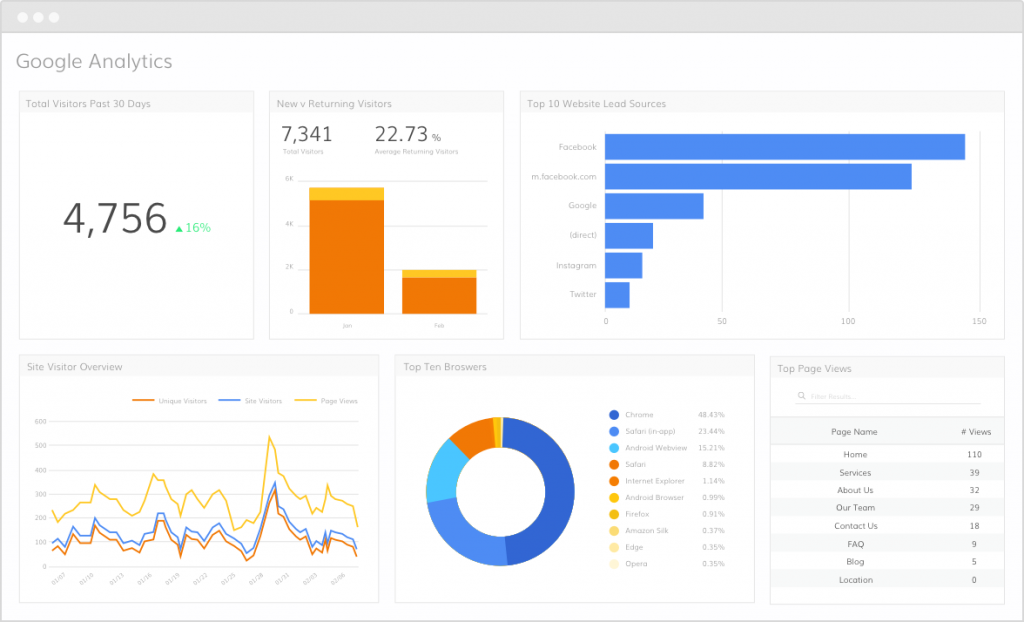 Google Analytics is one of the most popular and you do not need to pay anything to use it, though you can add another plugin that will add analytics data directly to your WordPress dashboard.
Spam filter plugin
Comments on your posts, even the negative ones, are desirable because they improve communication with your audience as well as increase engagement.
On the other hand, too many comments looking like spam can have a negative impact on your website image. Hence, one of the WordPress maintenance tasks is filtering spam comments.
One of the most popular plugins in this category is the Akismet spam filter which will run every comment through its algorithms, while you will hold the final verdict of accepting or rejecting them.
Conclusion
I am sure by now we can agree that the website is not only the images and visual elements but you, as a website owner, must invest considerable effort into other elements too.
In our opinion, these are the most important features to include when developing a site. Having these you will increase the likelihood that your project leads to satisfied customers.