The situation in which we find ourselves at the moment, with the pandemic at hand, demands that we stay at our homes, implement social distancing, and if possible work from home too.
For some of us that have thus far provided local service of a specific class to a local community, this can present the opportunity to scale their business into online space, with an online classroom.
Fortunately, such an online class can be appealing to a number of people who want to learn while being at their own place, while you can expand your business and increase profit.
Almost anything can be taught online, from cooking to math or yoga.
What are the requirements for running an online class?
The basic requirements for running an online class with WordPress are:
Owning a website (and a domain) with an adequate WordPress software platform that can be visited by your students.
Additional WordPress plugins that help your students sign-up, watch your classes and communicate with you (email, contact form, voice … etc.).
Additionally, I would imagine that you will want your students to evolve into a community, by providing them an online forum and/or group voice chat platform with the ability to share different media content.
Now, it may look like a lot but bear with us as we will give suggestions and tips for the right tools.
Creating a website as an online platform for your class
I would imagine that some people could pull this off even with a simple Facebook page that provides links to videos on a free video streaming platform, but this kind of approach is very unreliable for monetization, as well as limiting user access.
Because of this, we would suggest a WordPress website as the best choice for your class, as WordPress offers so many reliable themes and plugins for such a site, and many of them free.
After you install the WordPress software within your hosting account, you will need to add a theme and a few WordPress plugins to get your online classroom ready. If you are looking for a free theme we can suggest OceanWP or Neve (Elementor).
On the other hand, if you want to get a premium theme then Divi from Elementor or Ultra from Themify would be the best option.
Plugins for a WordPress classroom website
Talking about the plugins, we can say they are "apps" for your WordPress site that lets you add essential features like contact forms, membership restrictions, etc. so now we will discuss some of them.
First thing first, you will need a plugin to sign-up your students, and the best choice we can suggest is WPForms which is totally free with the lite version, though keep in mind that if you want to integrate payments then you will have to get the premium version.
The WPForms can also be utilized for a direct contact form with a "Contact Us" page or section.
Another useful WordPress plugin is Restrict Content, as it enables you to easily restrict access to content, using membership, both for partial restrictions, posts, and full pages.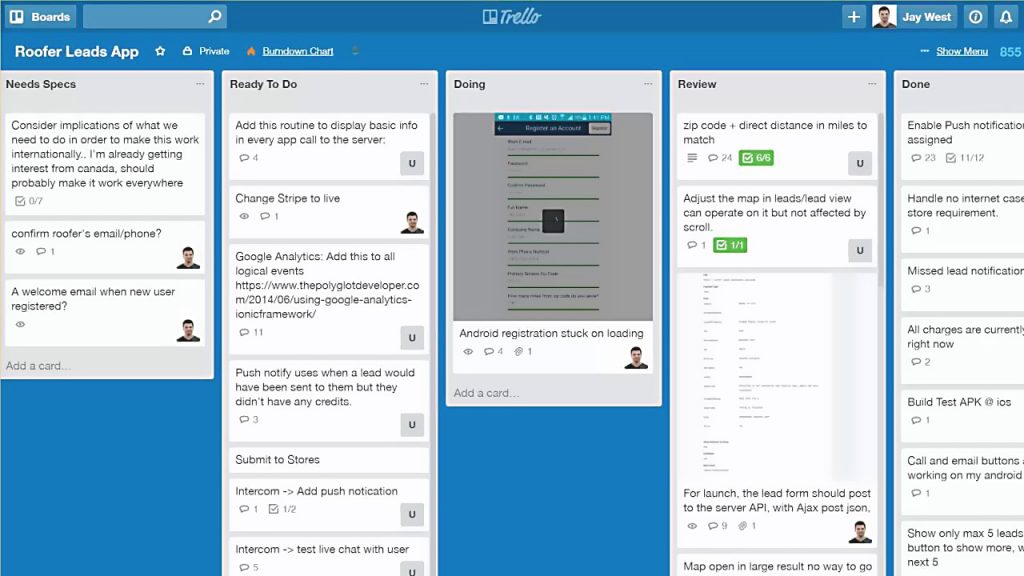 Next, student communication or collaboration can be achieved with an online platform such as Slack or Trello, while again for some, a private Facebook group could be a good-enough option.
Running a virtual classroom
One convenient way to run a virtual classroom is to provide pre-recorded content for your website, within pages that are access-limited for members, while again the videos are uploaded privately on a streaming platform. Video recording can be done even with a relatively modern smartphone.
It is important to note that your pre-recorded are not hosted with your website, as they will take up too much storage, as well as stress your limited hosting bandwidth. This is the main reason why a video hosting service such as YouTube, Vimeo or another should be used.
We can suggest using Zoom as the live classroom premium choice as it lets you host video calls with as many people as you want. The free plan gives you access to loads of features, with the one key restriction that your calls can't be longer than 40 minutes.
Another way is to hold real-time classes through video conferencing, where you will need a webcam and a good quality microphone. A simple and free way to achieve this is to use Skype or if you can afford then a premium professional video conferencing app.
In both cases, using higher quality equipment will help you produce better quality content and look more professional.
Conclusion with a few tips for the online classroom
Considering you are aiming to make a profit with your online classroom, once your budget allows it, we would suggest upgrading from free software to premium which can provide better user experience for your students.